Dragon Mart Hosts Nassif Zeytoun Concert for the Second Time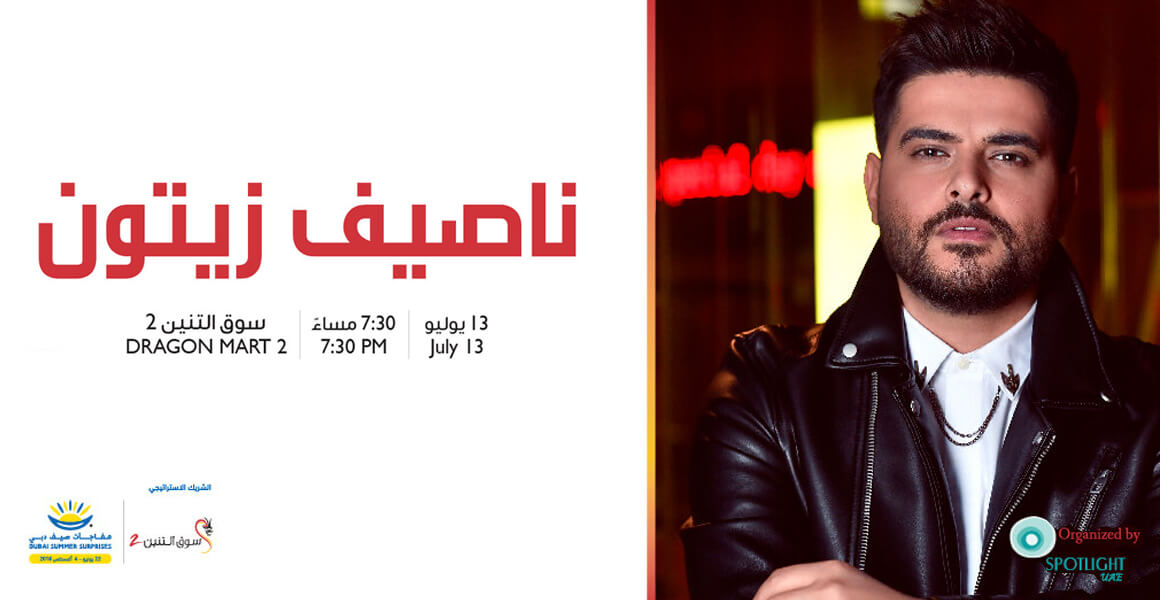 Dragon Mart 2, one of Nakheel Mall's retail and leisure destinations, welcomes the great star, Nassif Zeytoun at a free art event on Friday, July 13 at 7:30 pm.
The concert is part of the Dragon Mart celebrations at the DSS 2018. Nassif Zeytoun's Concert at Dragon Market 2 in October last year has reached a record of over 8,000 attendees, Leading entertainment. Don't miss the opportunity to enjoy one of the best music concerts in Dubai in this musical evening sparked by enthusiasm and joy with Star Academy 7.
Zeytoun will serenade the attendees with his most famous and most recent songs, including Mano Sartan, which has achieved more than 30 million hits on YouTube since January this year, as well as Barbak, Nami Esdari and many of his most famous songs.
Some attendees will also have the opportunity to take commemorative photos with Zeytoun exclusively on Dragon Market 2.