Revel in Candy at Dragon Mart this DSS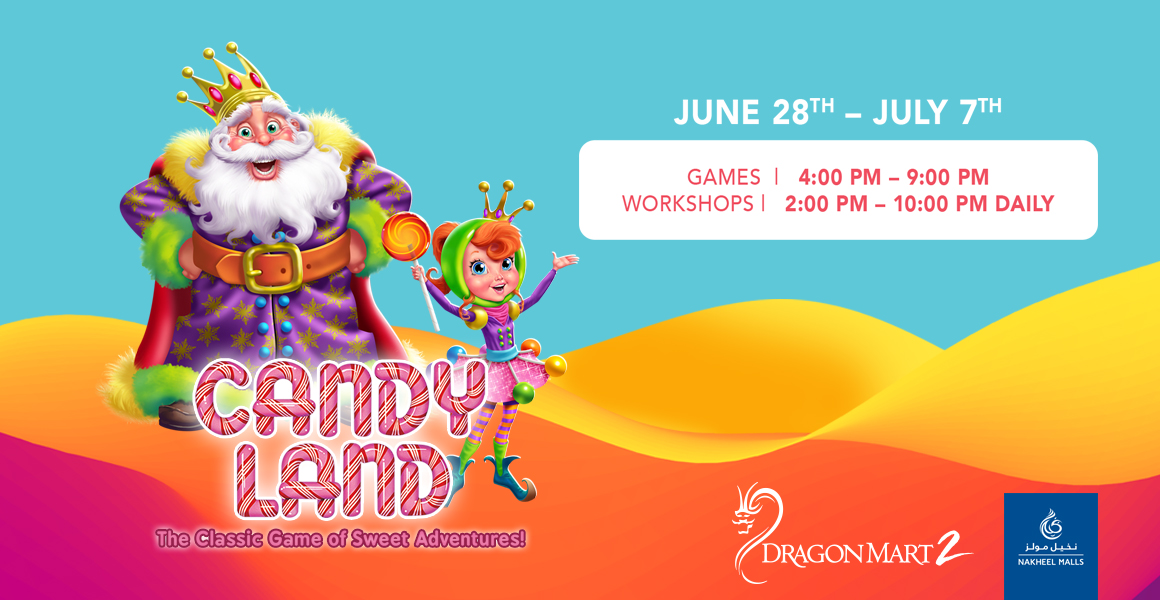 Welcome to one of the best kids attractions with a world of sugar-coated bliss at Candy Land: Kingdom of Sweet Adventures. Participate in a delicious race amongst the rolling hills of life-sized candy and encounter creatures of the Kingdom. Timings are from 4pm until 9pm.
In addition, Candy Land fun workshops and activities for kids will take place from 2pm to 10pm from 28 June until 7 July.
There will also be a grand Candy Land parade from Dragon Mart 1 to Dragon Mart 2, from 28 June to 30 June and from 5 July to 7 July at 4.30pm, 6.30pm and 8.30pm, subject to prayer times.