Monday February 27, 2023
Best Products To Sell Online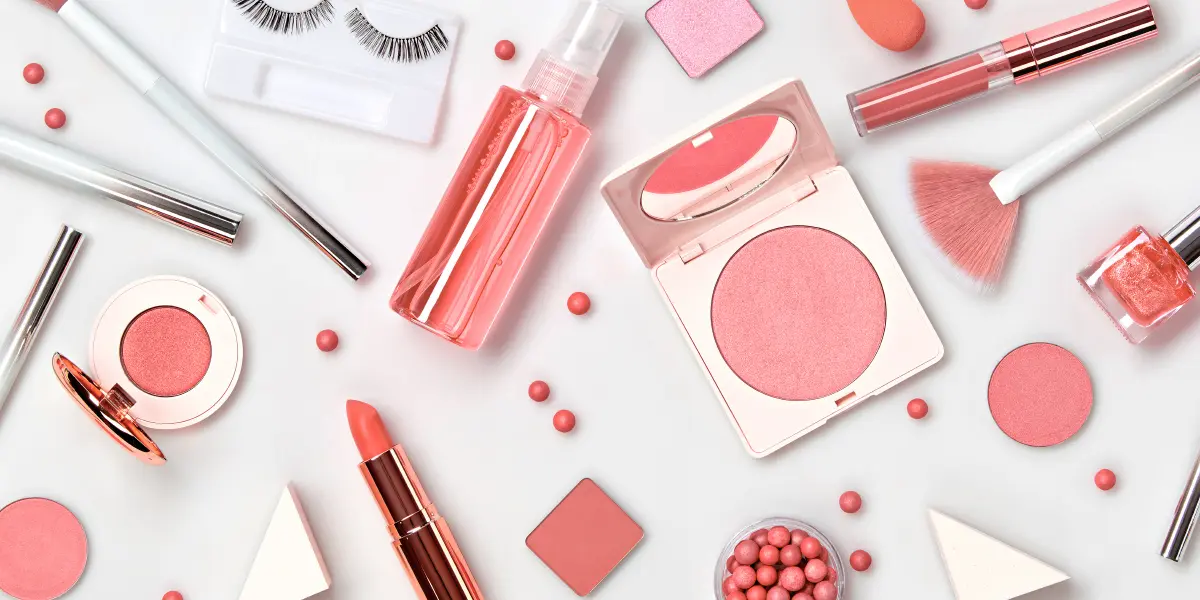 Over the last three years, being a behind-the-screen seller has become a popular commercial activity for many individuals and companies worldwide. If you are considering joining this field, you must consider numerous factors, such as your platforms, audience, and, most importantly, the best products to sell online. After all, even though this is a continuously growing occupation, it's easier to boost your presence if you're selling in-demand goods. Read on to see what are the top products to sell and why.
What Are the Best Products to Sell Online?
Undoubtedly, you need to search for trending and profitable products. There are multiple niches you can choose from and dive deeper into before you launch your online shop; here are a few.
1- Cosmetics
Beauty and cosmetic items are always in demand. In fact, the value of the cosmetics sector is expected to reach $6 billion by 2025. If you're a beauty enthusiast, now might be the perfect time to launch that online cosmetic business you've been putting off.
Some examples of profitable cosmetic products are:
Products for hair growth have been available on the market for a while and they continue to do well. Because dropshippers have healthy profit margins of between 60 and 80%, they can provide their consumers with reasonable costs.
People have a long-standing affection for perfumes and believe them to be a luxury. Find trending products and stock up on their dupes or similar ones to further branching out into perfumery.
This specific makeup product has become incredibly popular over the last few years. Technology and innovations in cosmetics make it possible to enjoy fluffy lashes without putting natural eyelashes at risk. Most of the women in this target demographic are between the ages of 18 and 24 - a range with a moderately high purchasing power.
How else can you apply makeup without the needed tools? If you're considering selling beauty brushes, you should know essential makeup guidelines and current trends. Make sure to understand what makeup trends are going viral to give customers the right brushes and tools.
Another trending beauty item, face rollers have rocketed in popularity lately. Since skincare and self-care are becoming trendier than makeup products, face rollers are frequently used with a facial oil, serum, or moisturiser. You could sell face rollers with other skincare to boost sales.
As more people become aware of the advantages of moisturising, the market for this particular product category is expanding.
Demand for skin cleansers has risen quickly as skincare has become a higher priority for customers in 2023. Skin cleansers have consistently been among the top-selling items in numerous online stores.
People constantly want to appear tanned; makeup trends, like contouring, have increased cosmetics sales. A bronzed look is a hot topic in makeup as the warmer weather arrives.
2- Smartphone Accessories
There are countless varieties of cell phone accessories, so picking this specific niche will give you a great chance of success.
You can find the goods to sell on your internet store through various methods. You can choose to reach out to several different suppliers, or you can choose to buy things from a single source which can give you the best deal.
Examples of smartphones accessories are:
Mobile cases

Headphones

Screen protectors

Chargers

Power banks

Bluetooth speakers
3- Garments and fashion
A key component of eCommerce is clothes. With the resurgence of outdoor and social activities, staying fashionable is more important than ever for consumers. In-demand fashion products for 2023 include:
Outdoor apparel is coming back! And high-waisted jeans are still a fashion favourite - so make sure to stock up.
The cool kids in the hip-hop scene began wearing bucket hats in the 1980s after spotting something special in them, and it caught on as a fashion trend in the 2020s.
Scarves may be worn with any outfit and come in various lovely designs and hues. Therefore, it's not surprising that Google Trends report high search volumes. Finding good quality scarves to sell can also help you break into modest fashion, a niche that's always looking for new products.
Casual fashion is booming! What was once known as practical, is now becoming a versatile piece for both casual and formal attire. With its nowfound flexibility, the fanbase is expanding every day.
Can you imagine the need for trench coats every winter season? Coats are in-demand not only because they're great fashion statements but also because they're an essential- especially in colder climates.
Jewellery is necessary in every region of the world since it is both fashionable and a reflection of local culture. Jewellery consists of various items such as rings, necklaces, bracelets, crosses, and many others.
4- Sports products
There is a sizable market for fitness products, since people want to lose weight, maintain a healthy weight or get in shape. This covers a variety of items, such as exercise equipment, resistance bands, and vitamins. If you have a strong interest in fitness, this can be an excellent area to enter.
5- Handmade crochet items
If you're looking to hand craft your own products to sell, why not consider crocheted items? These might be the most profitable products to sell online as the materials used to make these products are considerably low-priced. Besides, it becomes much simpler to make money from your hobby! Crochet product ideas include bags, vests, scarves, puppets, and more.
The list of products that you can sell online is endless. The trick here is to figure out your interest, and stick to your guns. You'll be soaring in no time!
How to Sell Your Products Online?
If you have already decided on the product types you'll be selling online, finding a supplier should be the easiest part of the process. Dragon Mall is a wholesale market in Dubai that has now become a confluence for suppliers, sellers, and buyers of Chinese products who all aim to create a superior trading ambience for beginners and veterans.