Wednesday September 26, 2018
Top 10 reasons to visit Dragon Mart today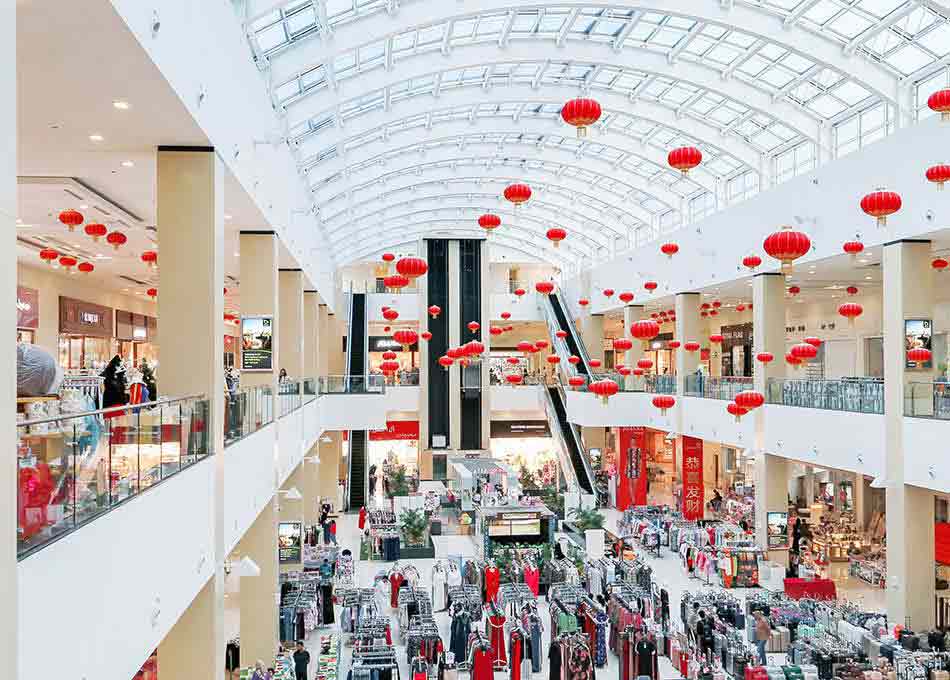 The world's largest Chinese trading hub outside mainland China, Dragon Mart is a shopping paradise and the go-to destination for a huge variety of products, including home appliances, furniture, electronics, building materials, garden items, toys, machinery, clothes, shoes and much more.
Here are the top 10 reasons to visit this one-of-a-kind destination in Dubai:
Get everything you need under one roof




Find a range of products from hardware, homeware, sports merchandise and clothing, to electronics, lifestyle products and office furnishings under one roof.




Splurge on fashionable clothing




If you are looking for fashionable apparel at reasonable prices, Dragon Mart has beautiful readymade clothes, fabrics, handbags, shoes and accessories for every occasion. You'll also find a fantastic selection of clothes for children, including dresses and fancy frocks for girls and stylish formal and casual wear for boys.




Explore the wonderland of toys




A dream come true for children of all ages, Dragon Mart is filled with a collection of cuddly toys, dolls and cars, colourful early learning toys, building blocks, musical instruments, remote control vehicles and more.




Discover unique home décor items




Are you thinking of re-decorating your home? Dragon Mart is the place for unique home décor items, furnishings, upholstery, or fixtures and fittings like lights and fans. You can also choose from vibrant linen, rugs, carpets and more.




Create the perfect outdoor garden




Design your own outdoor space with Dragon Mart's selection of outdoor furniture, including high-quality rattan garden furniture, dining sets, sun loungers, artificial grass, lights, portable gazebos, flower pots, and more.e




Remodel your office




Dragon Mart is the place to find high-quality office furnishings, such as drapes, blinds, curtains, and ergonomically designed chairs, desks, tables, stationery items, storage boxes and more. You will also find trendy furniture like bean bags and comfortable couches at a reasonable price.




Paradise for electronic goods




You can find excellent electronic products at incredibly affordable prices, including steam irons, pen drives, heaters, lighting systems, generators, pumps, inverters, power banks and more, with standard guarantees and after-sales repair services from the sellers.




Indulge in culinary delights




Grab lunch or coffee at one of the many restaurants and cafes at the destination. Savour traditional Chinese delicacies or hit your favourite burger joint. During winter, dine alfresco along the promenade at Dragon Drive – the boulevard that runs between Dragon Mart 1 and 2.




Watch a movie




Team up your shopping excursion with a movie at Dragon Mart 2's 12-screen Novo Cinemas complex, showing some of the latest entertaining blockbusters.




Treat the kids to a fun day




Join the little ones at the Fabyland kids' entertainment zone at Dragon Mart 2, where they can enjoy games, kiddie rides and a soft play area – while you try to keep up with them. Try your luck – and enjoy the fun!