Wednesday September 26, 2018
Chinese tea – a traditional recipe for modern day life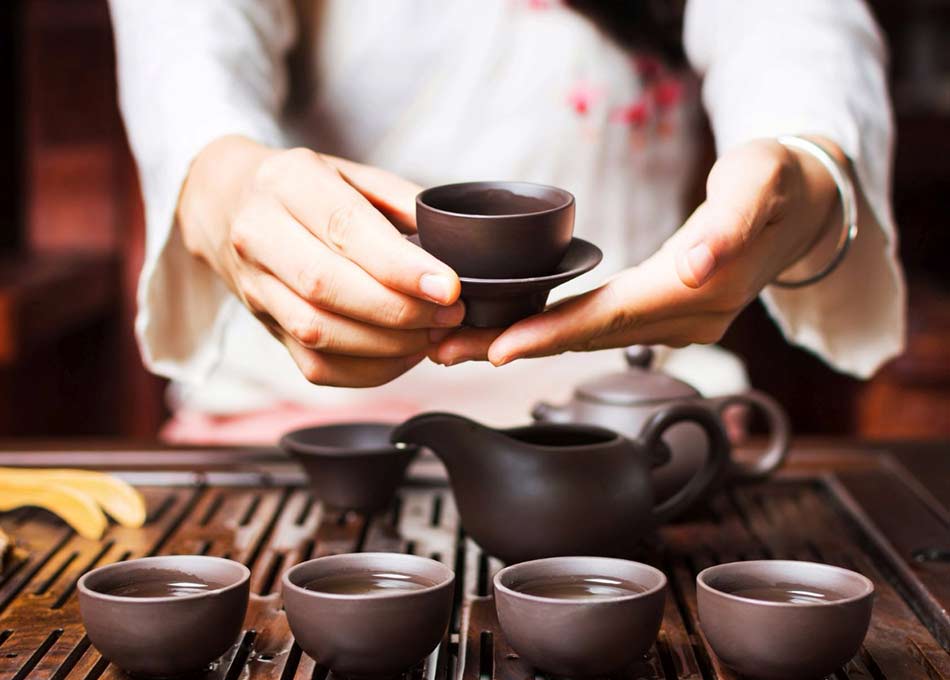 Tea is an integral part of Chinese culture and has been highly regarded for centuries for a multitude of health benefits, ranging from helping with weight management to strengthening immune systems.
The ritual of brewing tea began in ancient China almost 5,000 years ago. Today, tea is the most popular drink in the world, after water, with a huge variety of traditional and herbal teas, each with their unique flavour, experience and positive impact on health.
If you are yet to experience Chinese tea, give it a try today. Here are the top six varieties to help improve your wellbeing:
Lavender, rosemary and jasmine tea
The naturally soothing and uplifting properties of lavender, rosemary, and jasmine help in relaxation. The calming herbal tea variants aid sleep and encourage long-term health.
Organic green tea
Green tea is made from unfermented leaves and is said to boost antioxidant levels. The flavonoids in the tea reduce the formation of free radicals in the body, protecting cells and molecules from damage.
Chrysanthemum flower or passion fruit tea
A cup of hot chrysanthemum flower or passion fruit tea is believed to help lower blood pressure, remove toxins and enhance eyesight.
Osmanthus flower tea
The osmanthus flower tea enhances overall lung health, dispelling cold and dampness in the body and eases stomach pain.
Leaf Hans Tea
A cup of Hans tea is said to boost restless minds, enhance mood, soothe headaches and improve skin health too.
Pu'er Tea
Rich in vitamin C, Pu'er tea is said to help reduce blood cholesterol levels, improve blood circulation and facilitate digestion, making it a perfect recipe for a balanced lifestyle.
If you are wondering where to find these exotic teas, look no further than Dragon Mart - the world's largest Chinese trading hub outside Mainland China. Here, you will discover a world of Chinese teas and find the one that is most suited to your lifestyle.
There is also a whole range of Chinese tea sets, teapots, kettles, tea tables and tea gift boxes to complete the experience. So, prepare a cup of tea, sit back and relax to savour the experience. Try making it the traditional way, with Chinese meditation music in the background for a truly calming experience.