Wednesday September 26, 2018
Dragon Mart – A unique shopping paradise in Dubai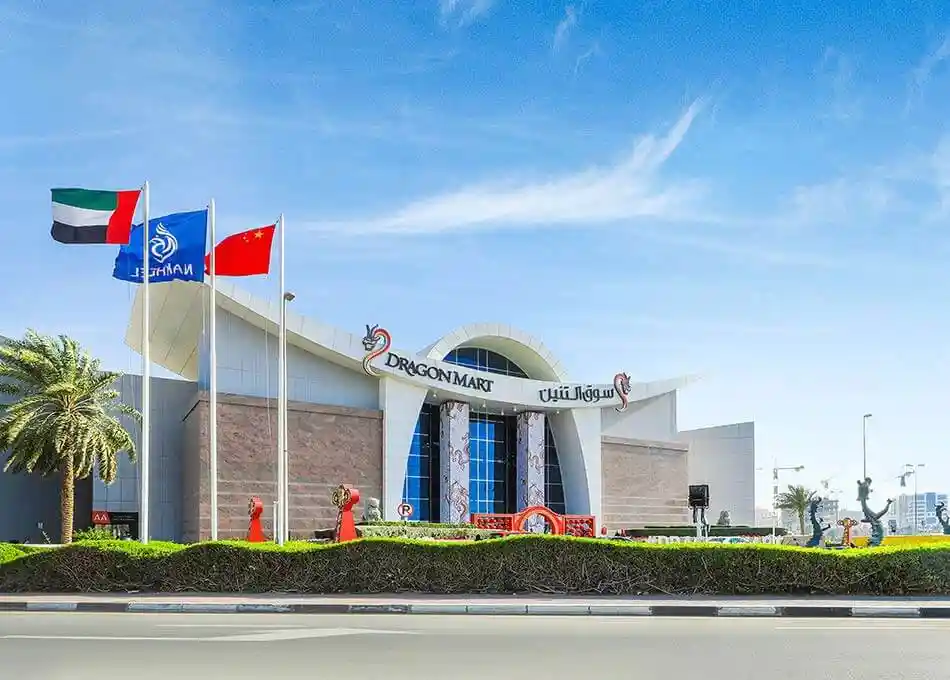 Whether you're a UAE resident or visiting on holiday, a trip to Dragon Mart is a must.
Located on the Dubai-Hatta Road, close to Dubai International Airport, the destination is easily recognisable with its stunning facade: a majestic dragon perched on a giant golden orb, welcoming visitors to a delightful and diverse shopping experience.
As the world's largest Chinese trading hub outside Mainland China, Dragon Mart is a shopping paradise showcasing a huge range of Chinese goods, appliances, furniture, electronics, household goods, building materials, garden items, toys, machinery, clothes, shoes and more, for all tastes and pockets.
Welcoming 40 million people a year, Dragon Mart consists of Dragon Mart 1 and its sister mall, Dragon Mart 2, which together feature more than 5,000 shops and 9,000 parking spaces. There's even a hotel, directly connected to Dragon Mart 2, if you want to stay the night.
Dragon Mart caters for people of determination and elderly customers who may need wheelchair assistance.
Top tips for unforgettable, unrivalled shopping experience at Dragon Mart:
Wear comfortable footwear
Dragon Mart is massive! Stretching 1.2 km across Dragon Mart 1 has more than 4,000 shops, while its younger sister, Dragon Mart 2 is even bigger, with more than 1,000 shops, kiosks, leisure attractions, restaurants and cafes with indoor and outdoor seating. So save your feet and wear your comfiest walking shoes when you visit.
Bargain hunters' delight
Products at Dragon Mart are priced to cater to all budgets, but don't let that stop you bargaining! Ask the friendly shopkeepers for an added discount for an even better deal.
It's all in the timing
Love a vibrant and lively ambiance, buzzing with people? Then visit Dragon Mart over the weekends and during late afternoon. If you prefer shopping at a slightly less hurried pace then a mid-morning, weekday visit is probably better for you.
Child-friendly zone
Shopping at Dragon Mart with youngsters is delightful, with many child-friendly services and attractions such as Cuddle Cart mall strollers and the newly-opened Fabyland kids' entertainment zone, which offers a wide variety of rides and games for children of all ages.
Dining delights
There is a multitude of dining outlets to tantalise the taste buds of shoppers. Hit a café for a quick coffee break between shopping, grab lunch-on-the-go at the ever-popular food courts, or enjoy a longer, leisurely meal at a restaurant. During the cooler winter months, guests can make the most of the great weather, with alfresco dining along the promenade at Dragon Drive – the boulevard that runs between Dragon Mart 1 and 2.
Catch the latest blockbuster movies
After you're all shopped out, sit back and relax with the latest movies at the 12-screen Novo Cinema complex at Dragon Mart 2. With an array of F&B options, this is the perfect way to end the day at Dragon Mart!